We can make your photos from your mobile, your tablet, your digital camera,
your USB-stick or from your CD/DVD in a few minutes.
You may select the specific photos and sizes at our photostation, which will start
making your photos immediately upon your order.
Although the technique is different, the quality fully matches our usual quality,
even for the photos made at little more slowly.
As for photo sizes our usual wide assortment cannot be matched here. However, the sizes
10x15 – 13x18 – 15x20 and 20 x 30 in glossy surface are available.
Those are the sizes most frequently selected.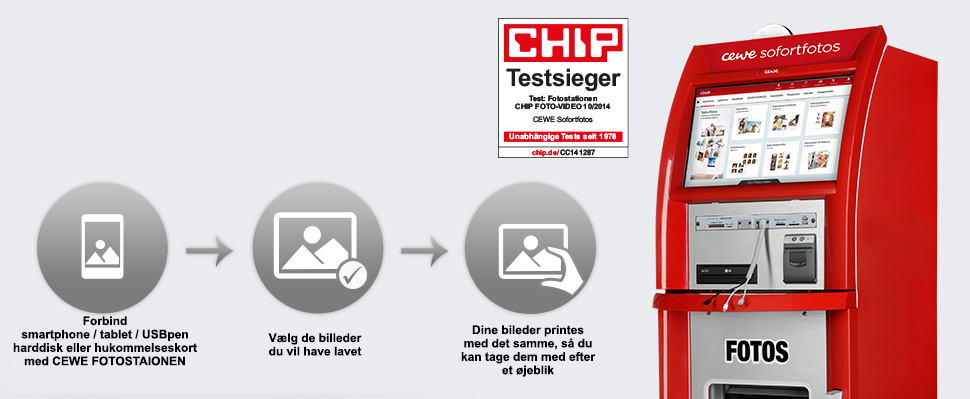 You may also design invitations, congratulation cards, Christmas cards, and a great number of other cards at the photostation !